Randstad Groep Nederland and LinQhost
"Randstad
is
a
dynamic,
world-class
company.
Collaborating
with
different
departments
and
maintaining
quality
is
a
challenge
that
we
achieve
together
with
LinQhost."
Want to know what we can mean for you?

About Randstad Groep Nederland
4.9
Review
Graded by Randstad
Randstad Groep Nederland bv (RGN) is part of Randstad N.V. Randstad is a pioneer and a leader in the HR-service in the world as well as in the Netherlands Our mission is to develop a world of jobs for people to move forward in life. We do this by combining the power of technology with the expertise of our people. The brands Randstad Nederland, Tempo-team, Yacht and BMC each implement this vision in their own way in the Netherlands. We help our customers with flexible solutions and our candidates to get the best out of themselves.
The services range from temporary employment, mediation of professionals and recruitment & Selection, to in-house services, strategic planning and various other innovative HR solutions.
Randstad was founded in 1960. The head office is in Diemen, the Netherlands. Every day in the Netherlands, approximately 70,000 people are actively working for the clients of Randstad. Tempo-team and Yacht. Randstad is one of the largest companies in the Netherlands, which also builds and manages one of the largest databases with personal data.
The Challenge
LinQhost has been Randstad Groups Netherlands preferred supplier for hosting services for various online and internal applications since 2017. A large company like Randstad must deal with many (security) protocols that must be met to guarantee that all services are always securely hosted and available. LinQhost has developed a customized service through a customized IT agreement, in collaboration with the IT team, purchasing departments and the Data Protection officer that is offered together with Randstad and its (external) development teams.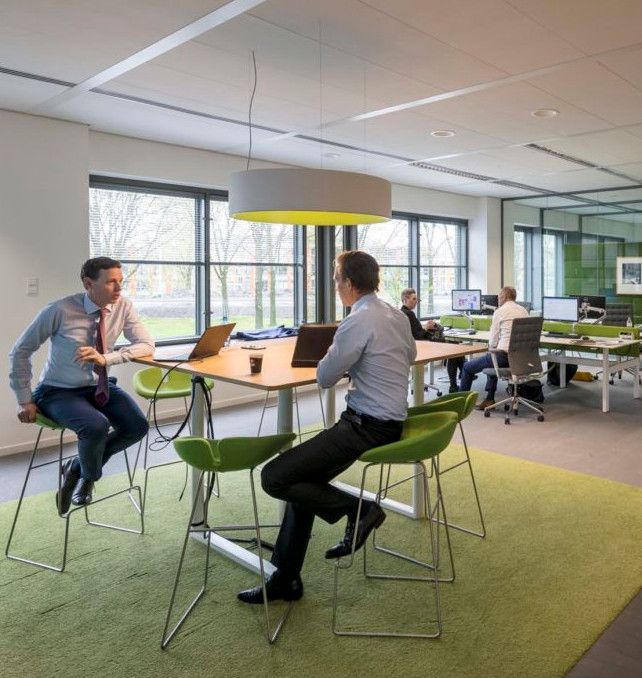 The Solution
To be able to meet these agreements, including security requirements and availability agreements, LinQhost has used the HPW (high performance web hosting platform). The LinQhost HPW platform complies with the most expensive security protocols such as PCI DSS, and the most expensive Pen Tests.
Party due to a whitelisting protocol, HPW is extremely suitable to give teams access to the environment/applications, so that they can manage from a good and transparent dysfunction. To guarantee that data is always available, we use extensive backup & recovery protocols.
Review Randstad Groep Nederland
"Short lanes and a partner like Randstad are of great importance. We are content and happy to be working together with LinQhost."
Monique de Jong
ICT Director - Randstad Groep Nederland

Hosting services for Randstad