Service Level Agreement
Our service level agreements have been created so that you decide for yourself to what extent you are protected. The SLA's come in the forms of basic and supreme support. Read the information below for what each service can do for you.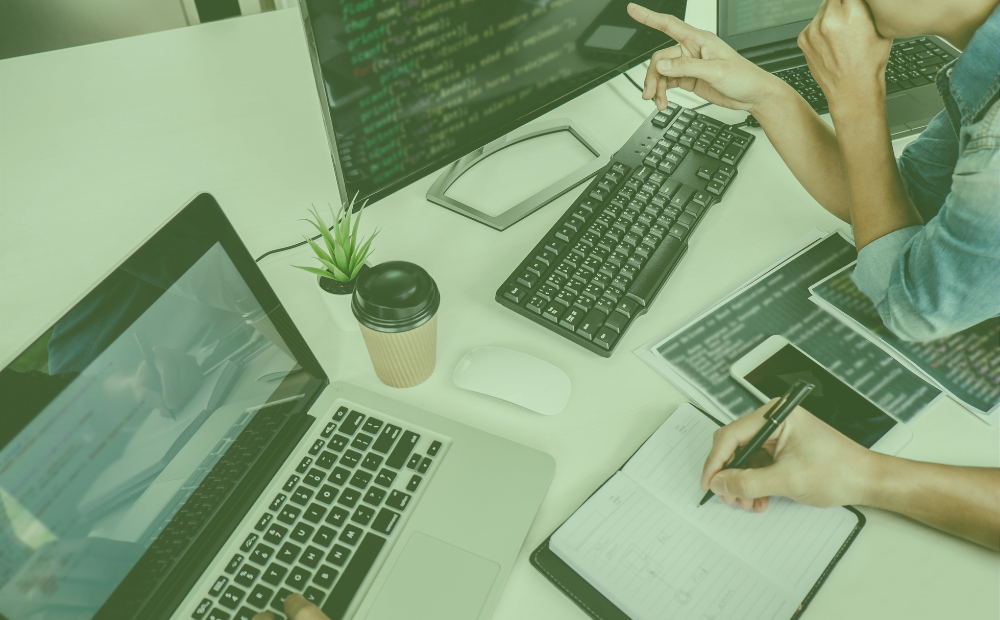 What is a service level agreement?
Our Service Level Agreements are agreements that are made with you about the degree of security. We jointly record agreements about the service/services in this Service Level Agreement (SLA). The SLA documents describe in detail which service, services and guarantees you can expect from us.
You get a choice in the degree of security
Every company has its own preferences regarding security. We therefore give a choice in the degree of security in our SLA. Together with you, we look at the suitable SLA for your company. For us it is therefore important that we know exactly where your wishes and requirements lie, so that we give good advice.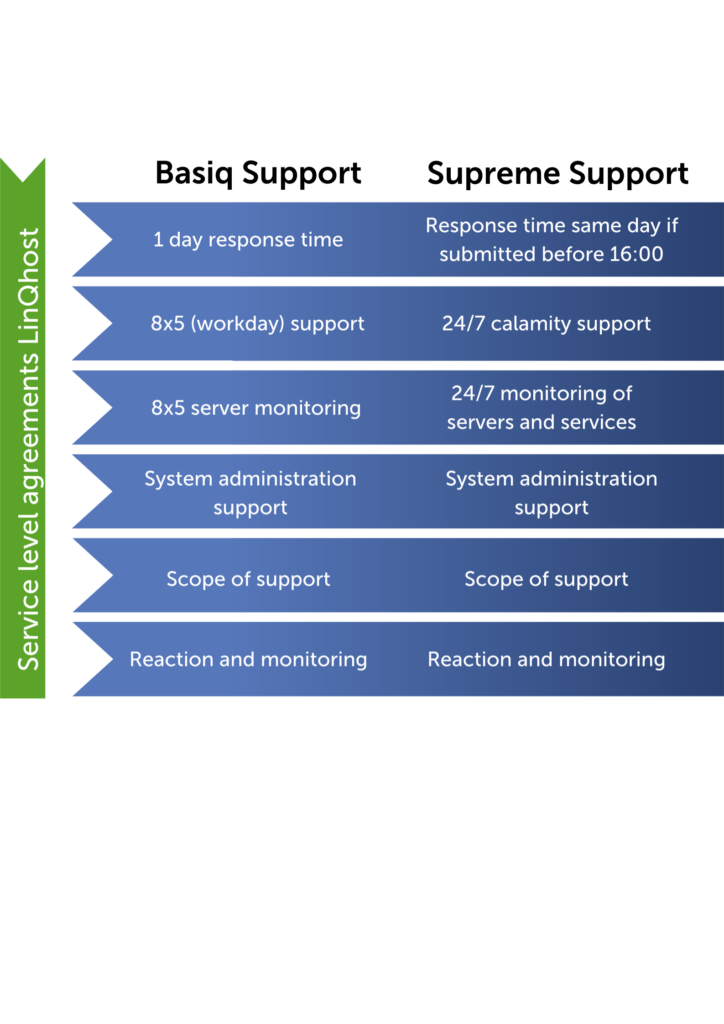 The forms of SLA's at LinQhost
Basiq support
Our basiq support comes with the basic service that LinQhost provides. Our hosting experts are ready for you during office hours in which our hosting experts help you as efficiently as possible to find a solution.
Supreme support
Nothing is as annoying as a calamity on your server. Nobody wants a website or webshop to be unavailable. Neither yourself, your customers or we want this. No provider can completely prevent a calamity, which is why we are ready for you every moment of the day and week. Our Supreme support is distinguished by a 24/7 service.
Supreme support ++
For certain services at LinQhost, the service is so personal that a customised solution is requested. The form that brings you into this capability is the Supreme Support ++. If you purchase a service where supreme support ++ is possible, we will indicate this in time in our SLA documents.
Changing SLA
It is possible that you want to make a change to the service level agreement. That's not a problem. Feel free to express your wishes so that we can put the change into work for you. Our hosting experts will look for the best solution together with you. If we see that a change is better for the up time of your web application, we will indicate this in time.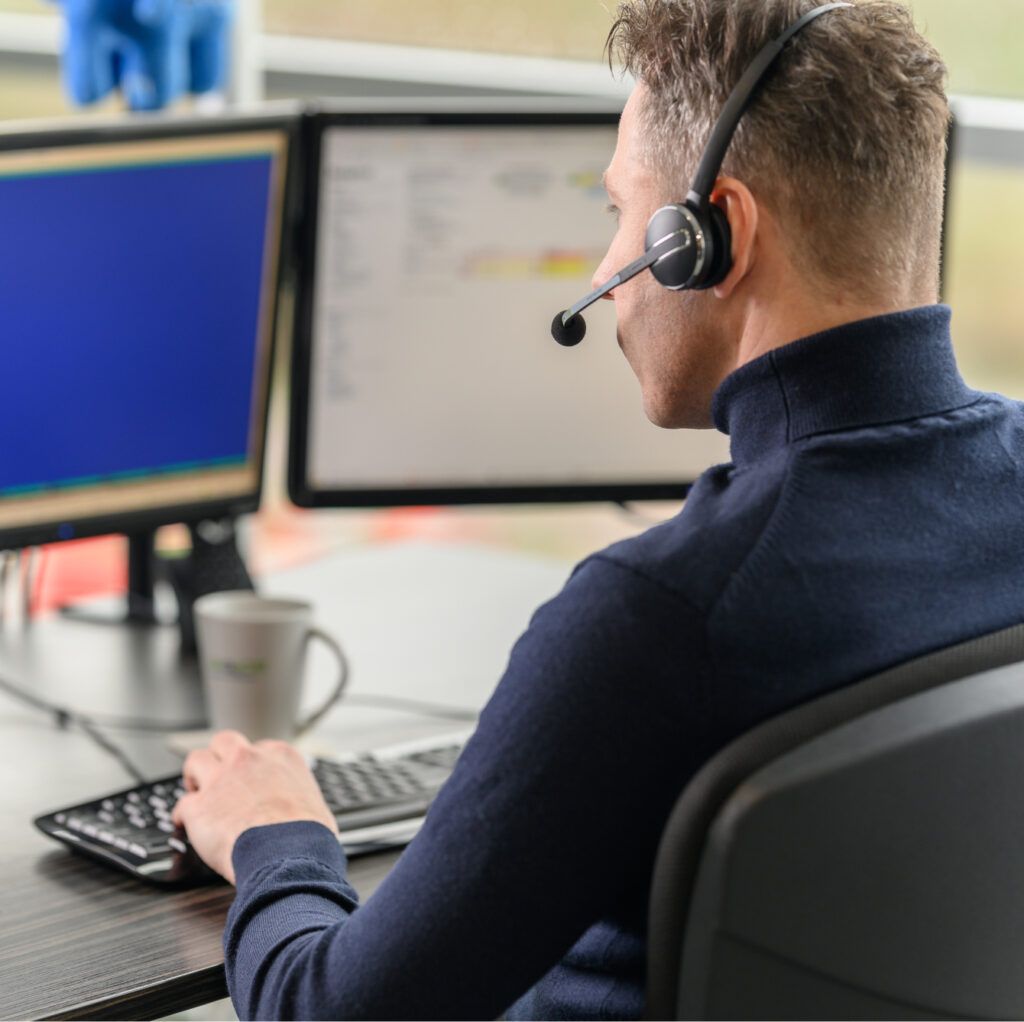 Get in touch!
No one is waiting for a calamity. Would you like to ask about the terms of our SLA's? Then feel free to visit us at the office or contact us. We are happy to tell you personally the possibilities of our SLA's and support!